Issue #2
Another interesting week. ....
This week saw me using the new (to me) BBE DI-100X for bass guitar recording as well as what I purchased it for, which was primarily for acoustic recording, particularly with the new Ovation.
It worked very well. Added a bit of coloring with the built-in Lo-Contour knob, stuck on a compressor and built a personalized amp/cab chain from Waves' GTR rack that worked out very well to complement the acoustic guitar I had previously recorded.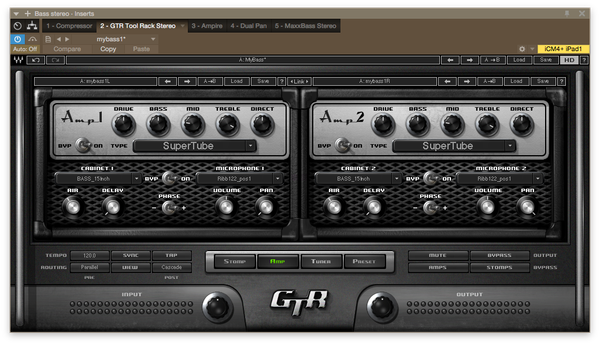 Talking of which, I've been doing some M/S + DI recording with that new Ovation and that also turned out OK too. I'm deliberately not recording this in a dry space and I had some background noise (mostly fans) being picked up by the ribbon mic I'm using for the sides (an MXL R40 I picked up on a deal some time back).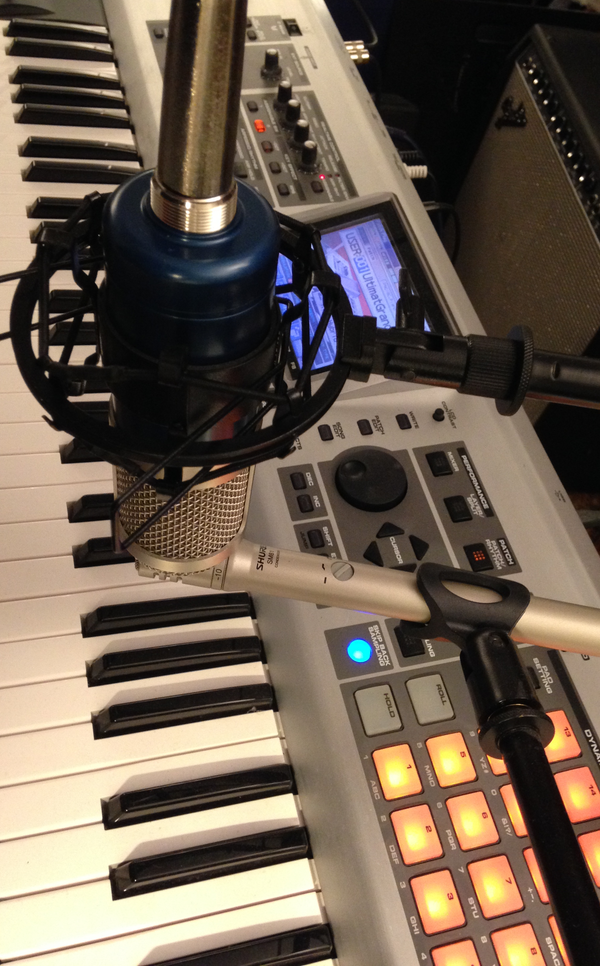 I run that ribbon mic in through a CloudLifter CL-1 as well to give it 20dB extra lift and it seems to work nicely, as well as isolating the ribbon mic from accidental phantom power application.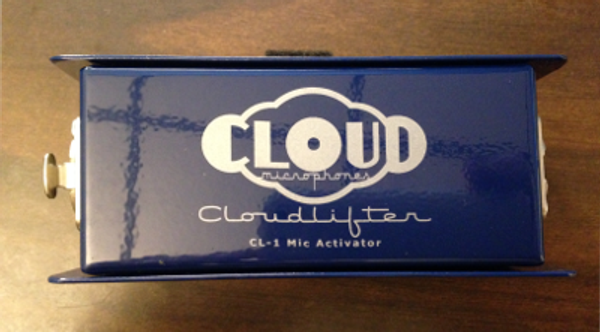 I don't have a picture yet of recording the Ovation, but here's one I took a while back recording a Fender nylon string acoustic with a pickup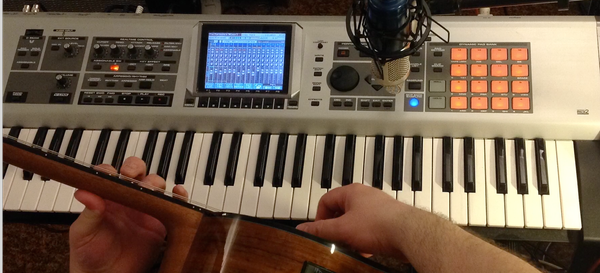 Using some of the built-in DSP on the 16.0.2, I had cured most of the noise without sacrificing signal quality, but although I have a gate on the SM81 I'm using for the mid part of the recording, gating the already low signal on the R40 proved to be unhelpful - left a very "ragged edge" as it tried to detect the signal that would open the gate.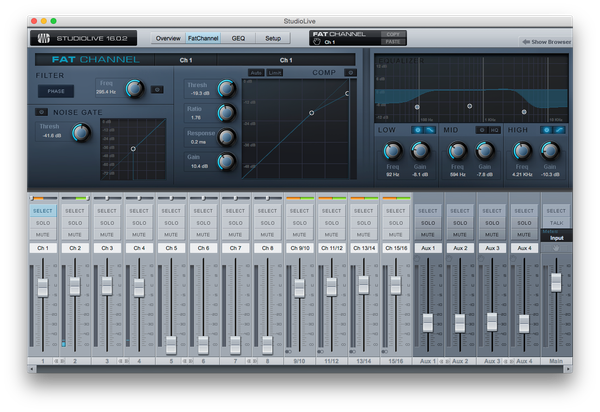 Hmmm. What to do? Well, an expander is a gate without a sharp cutoff, so I threw an expander on in Studio One (its stock expander which is pretty good) and used the guitar preset there - worked well. I may need to tweak it some but so far the results are very pleasing. The DI recording from the Ovation is, as expected, better than I had been getting previously with my mid-range Takamine. The Takamine's a nice guitar to play acoustically, but the electronics are not as good as the Ovation (which is why I bought the Ovation in the 1st place). Also, for all that people say that Ovations lack resonance and warmth of a wood-bodied instrument, I've actually found I can get a pretty nice warmth out of it with judicious M/S mic placement. I guess the proof of the pudding will be in the eating when the track I'm using it on is complete :-)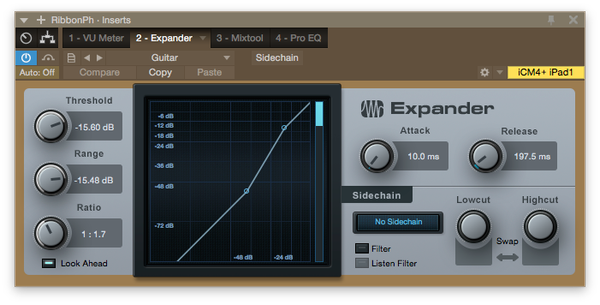 Also this week ran into an issue with iLok.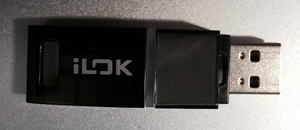 In the previous MusicInclusive Manor, I'd mentioned that I'd had to get the motherboard replaced in a 2011 Macbook owing to a GPU failure. Well, the one thing I forgot about was that software likes to tie itself to something on the motherboard for license restrictions - often the MAC address. The Wifi MAC address was the same, but the Ethernet MAC address had changed with the motherboard swap. No problem with Studio One since I could log in, deauthorize and reauthorize. Arturia responded to my email request right away (I was impressed!) and removed the authorization. Ah, but, there's a catch. :-) I reathorized the V suite on the machine immediately afterwards too and being impressed by their rapid servivce, I sent a thank you note back to Arturia and they thought I was making a new request and removed the new authorization I'd just added. Sigh. No harm done, I just did it again.
But, then things got more difficult. Waves... I could not deauthorize the Waves plugin (I only have L1 on this particular machine since it's not either of my main studio machines) because it's node-locked to the old MAC address. After a call to Waves to find out what to do, I did a one-time license recovery via the Waves License Center and that solved that problem. However, there ought to be an easier way to resolve this, just like with the PreSonus Studio One situation IMO.
More difficult still were the licenses I have registered with iLok. I have them node-locked on that machine using a second license count - rather than using the dongle - because the dongle is permanently in the Mac studio system. So, I went to call iLok to ask them what to do but, guess what. iLok doesn't offer ANY phone support. None. Nada. Zilch. Nothing! Says so right on their website. Hmmm. Customer Service? Seems like something could change on that front. OK. No problem, I'll send a support request via email. Ah, well, try and find a support email form on their site either!!! Nope. Nada. Zilch. WHAT ?!?! Apparently, there are a number of predefined ways things can go wrong and all are answered (supposedly) by iLok's FAQs (and answers). Well, no, they're not. My case was not. In the end I did find an email form and submitted a request, but to do so, I had to dig and dig down in a series of FAQs for something that was vaguely similar to what I was dealing with until I hit a dead end and then it provided a form. Phew! But, really, it wasn't for my problem. Still, I filled it in, and sent it off and they replied.
Ah, all's well that end's well - right? Nope. :-) iLok tell me they can't just decrement the license count. I have to contact each vendor and get them to reissue the license. Apparently it's too difficult to simply remove the machine from the database and decrement the license count by one... Their reasoning is that since they are not the license issuer, they can't do that (unlike PreSonus, Waves, Arturia who all were and maintain the license counts themselves). Hmmmm. Sounds like that's a system that's in need of complete overhaul to me... So, my only recourse is to contact each vendor. One has replied so far. In order to accomplish the task they have to remove ALL my existing licenses and reissue a completely new one entirely, so then I have to reauthorize it on my iLok as well. Sigh. I guess that'll be true for the others also. Talk about wasting time and money (where time is money - I'd made that point to iLok, wondered what I do about the time it's costing me, all because of a motherboard issue that was Apple's "fault" and a broken (non) system of license recovery). I cannot be the only one who has had to swap a motherboard out ever, so, this must be causing a good number of issues for other people too. Someone needs to resolve this. Takers?
One other strange thing with the Macbook is that it's still doing odd things on booting - giving a blue line and then booting normally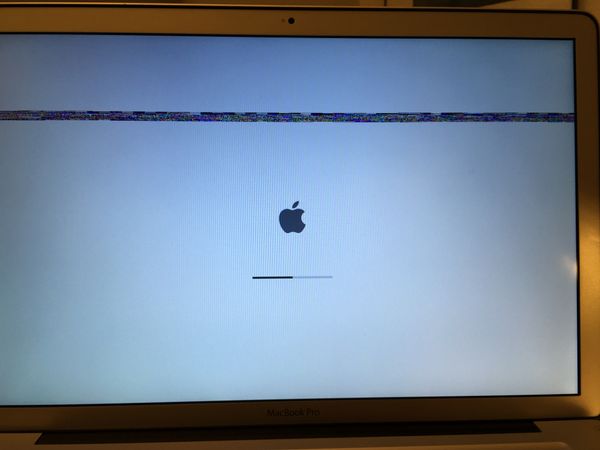 ...or, if connected to an external monitor, the screen dives off over to the right, recovers and then boots normally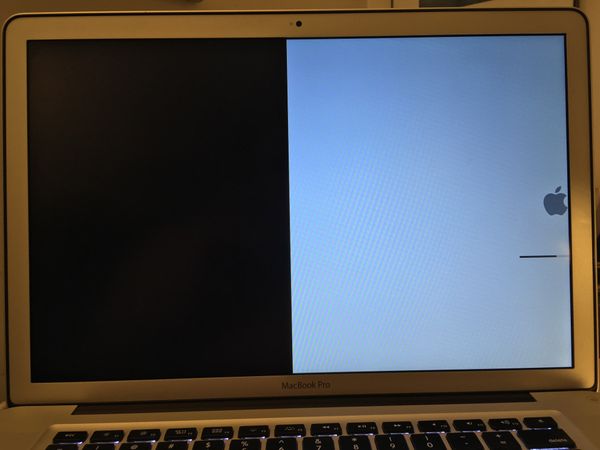 ... but at least it seems to be working fine. I guess they made some alterations in the GPU that means it does this in this model when it boots now. Still seems a bit odd. I'll see how it plays out
In other matters, I'm really rather fond of Xhun audio's Little One LPSII emulation. It comes with an arpeggiator and built in FX too, and unlike the real LPSII is polyphonic.
Here I've shown it alongside the real LPSII as well as the SoundTower editor/librarian with more or less the same patch in both the LPSII and LittleOne - sounding pretty similar
It's not complete yet, but the developer says that updates are coming. Currently it's missing the 1,2 & 3 pole filter settings (only has the 4-pole setting), as well as the filter sensitivity and EGR release settings, but otherwise is a pretty decent emulation. I've been asking whether we can get an iOS port after the macOS port is completed (as I'm pretty sure they would share a substantial code base. We'll have to see :-) )
I also like the Studio 192 Mobile from PreSonus. It's a great little interface standalone, but when paired with some ADAT interfaces it begins to shine. However, that'll end up being another MusicInclusive Manor entry when the time comes to talk more about it.
On the other hand, I did find out this week that the DSP in the Studio 192 Mobile isn't accessible via the iPad.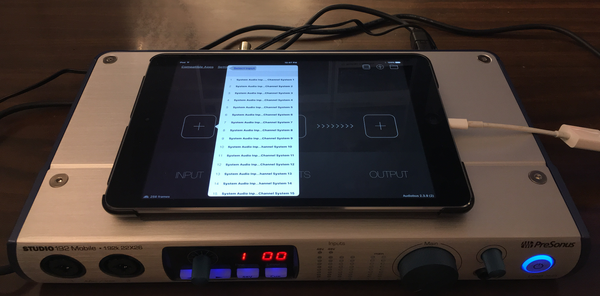 I wasn't sure, but I set up a fairly radical gate, compression and EQ so that I'd immediately recognize it and recorded my voice. Yep. Weird! :-) So, I then unhooked it from the Macbook and hooked it up to the iPad. I've written elsewhere about the Studio 192 Mobile working with the iPad (it does), but the DSP clearly wasn't engaged. Oh well, at least it works as an interface that way if I needed it.
Meanwhile, I'd also read about some issues with the iConnectAUDIO4+ and iOS 10 / Sierra. Someone had reported what sounded like a loss of sync and a need to reset. I hadn't experienced any with that setup, so I thought I would do a test. I hooked it up to the Macbook and the new mini 4. The Macbook is running Sierra and the mini 4 iOS 10. Both up-to-date. I ran Studio One Pro 3 (latest version) on Sierra, and Auria Pro (latest version) on the mini 4. I also hooked up an Xkey 25 to the host port on the iCA4+. I set the routing for the Xkey 25 to go in to the Macbook and then back out to the iPad rather than directly route in the iCA4+ so as to test the MIDI throughput path as well as the audio path. The Macbook was connected to port 1 and the iPad to port 2, and I had previously set up the routing in the iCA4+ for the audio to send from the iPad to the Macbook. Then I recorded 15 mins of Animoog playing into Studio One, driven in part by the MIDI keyboard. Simultaneously, I used a mic sat next to the cans to record the same audio via the iCA4+ back into Auria Pro. I was syncing the iCA4+ from the Macbook, and using a buffer frames setting of 3 and a sync factor value of 2. I recorded at 44.1/24 in both cases and there was no sync loss or need to reset the iCA4+ over the whole 15 mins of continuous recording. So, seems like that's working at least. There is a known problem that Apple have apparently introduced with rtpMIDI but that's being addressed. Otherwise, things seem dandy.
| | |
| --- | --- |
| | |
I also decided to pick up one of these - a NuVision tablet


-  (https://www.microsoftstore.com/store/msusa/en_US/pdp/NuVision-TM800W560L-Signature-Edition-Tablet/productID.608755100) since they were on sale for $49 on Friday. Yes it's Windoze 10. Yes I don't like Windoze 10. (or 8), but it's what it comes with, so I'll live with it and make it as acceptable as I know how. There's a good tutorial here:


My thought was to try setting up a really ultraportable mini studio using desktop tools such as Studio One and some 32-bit plugins (it comes with 32-bit Windoze). So, we'll see how that turns out. I figured that for $49 it was getting to be "disposable item" cost if it didn't work out. Hey, I could probably watch Netflix on it if it's no good for audio :-)
By the way, that reminds me - if you are a Studio One user, I wrote a quick performance / system optimization document for the Facebook Studio One users group. (https://www.facebook.com/groups/presonusstudioone) I might publish that here too, but meantime, you can head on over there and join up to see it. The group is flourishing with well over 14,000 members!
Mrs. Jones' hand-off mini 1 is working out alright - so that's good :-)
Oh - and, finally the new washing machine arrived.
So, maybe all's well that ends well after all :-D